Some MR-Label's products are compatiable with Avery. For these labels we list the Avery's cross reference codes at the bottom of the template page. For customers now you have one more choice of using Avery's online tool to design your labels in addition to MR-Labels's offline templates.
Here is the details. First find Mr-Label's template code from the information label on the package. All Mr-Label's templates codes start with 'MR'. Here we take 'MR326' as an example. Search 'MR326' in searching bar and go to the relevant printing templates page.
Then Scoll down and find Cross Reference Codes, copy any code listed ( For example 8395 ) , then go to Avery's home page.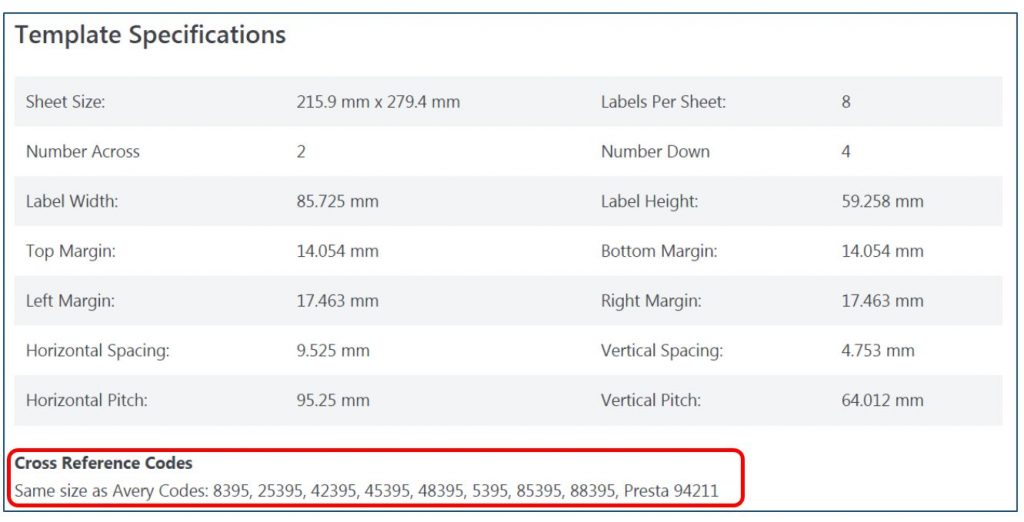 Click "Avery Design&Print" in pull-down menu of "Templates".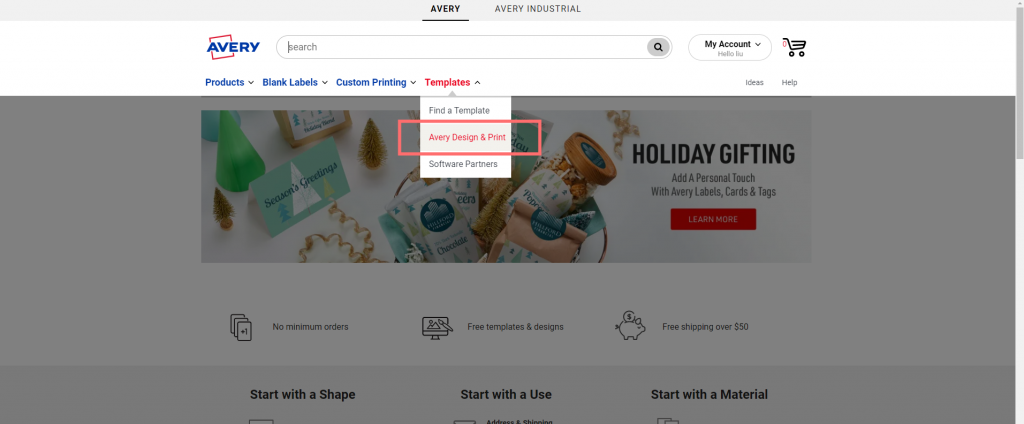 Click "Start Designing", search the code you copy before ( here
8395 ) in searching bar then click "Select This Template" at the end of the line and turn to editing page.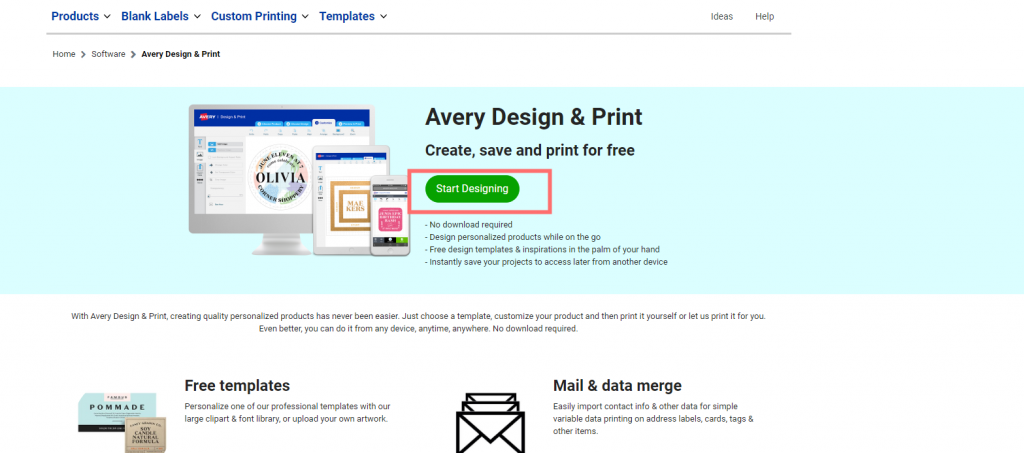 You may refer to the following video as Avery Online Tools' instruction
---
About Software Compatible Reference Codes.
Where applicable, our products are the same size format as the Avery product references shown above. These product references are used because they are size formats that are found in most software packages. We list the product references along with our own MR-Label Model Code for your easy cross referencing with the software. Avery and Avery product references are the trade marks of the Avery Dennison Group. MR-Label products are not made or endorsed by the Avery Dennison Group.