All Mr-Label's pre-designed templates are Mail Merge Word Templates, you can use it to create bulk labels from Excel spreadsheet.
If all your labels' contents are identical, you only need to design the first label, then apply the design to all the rest labels by simply click "Update Labels". Greatly reduce the tedious copy and paste work.
Please read this article first
http://mr-label.com/articles/4840
How to do bleed design
Make the label's outline visible
Some of MR-Label's Pre-designed templates are created in bleed design style, in this case, you can't see the labels' outline while editing. As the following picture shows, the label is acturally smaller than the backgroud picture.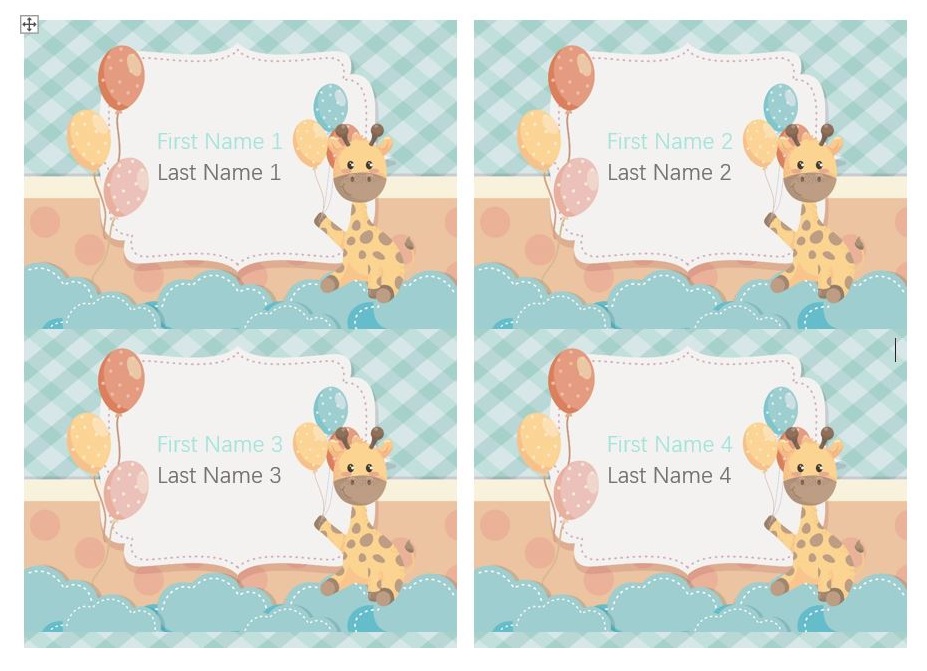 The following steps will make the outline visible.
Select the first shape.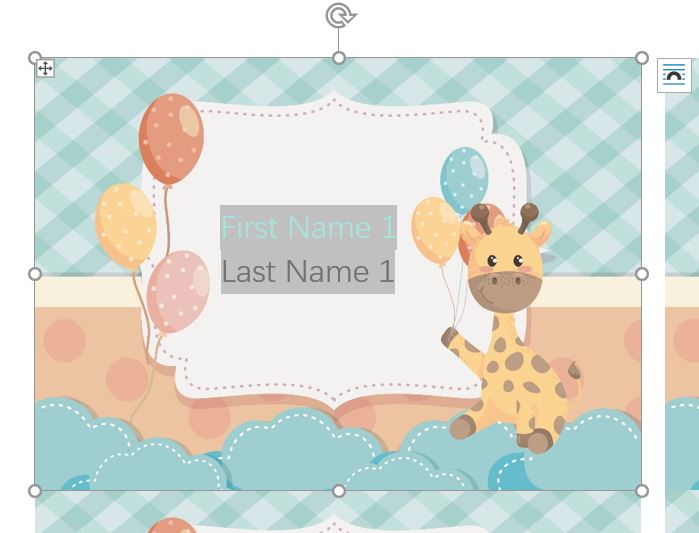 Click "Picture Format" – "Transparency" – "80%"
The label's outline will show.
Now you can edit the contents with confidence.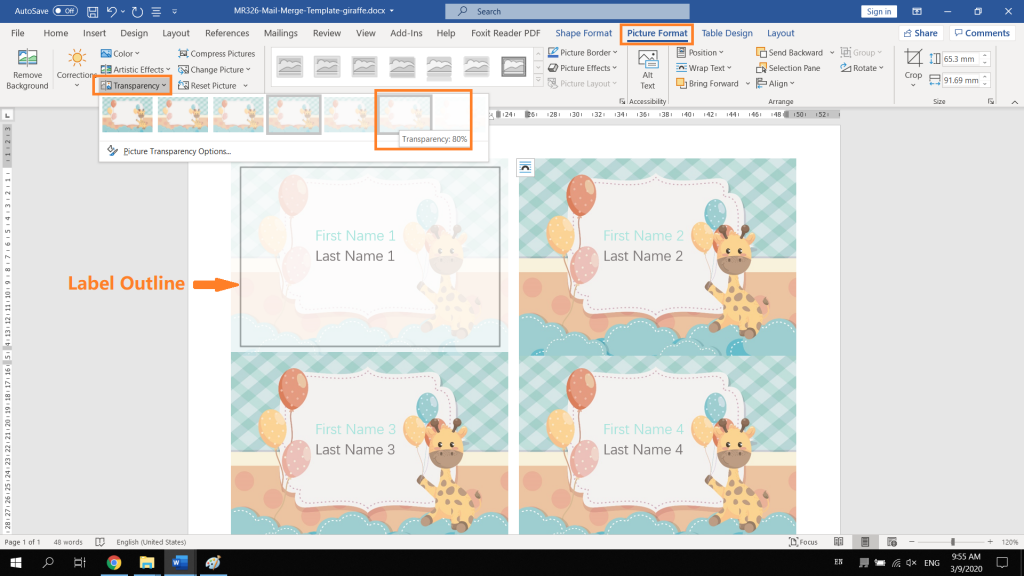 After you finish the content editing, change the "Transparency" back to 0%.