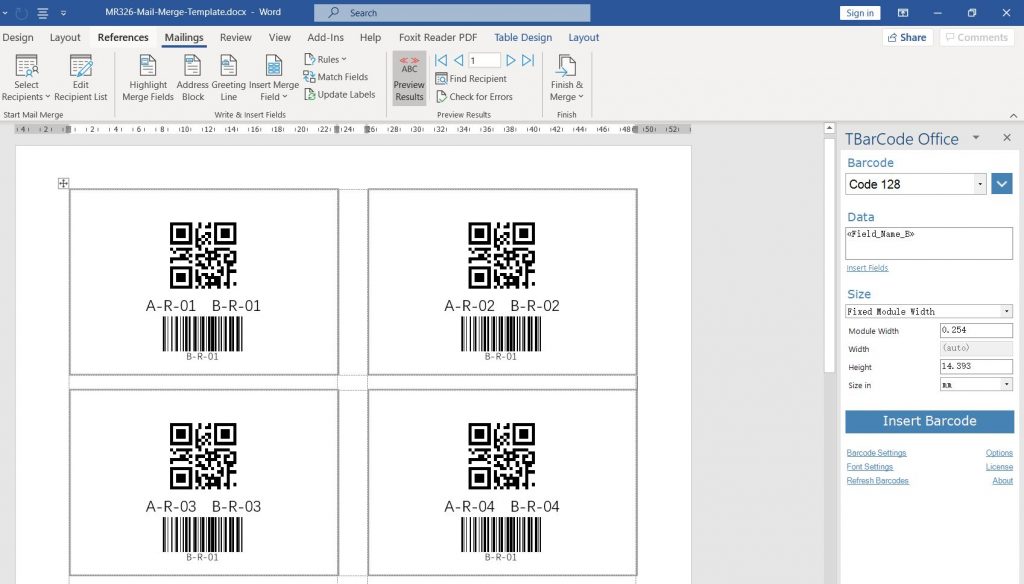 First download
TBarCode Office Barcode Add-In for Microsoft® Word and Excel®
TBarCode Office User Manual V10.9
Barcode Reference
TBarCode offers 10 days free trial. After that, you need to pay for this Add-In.
To insert a bar code into a Microsoft Word document follow these steps:
– Switch to the Add-Ins tab.
– Open the TBarCode Panel.
– Select the barcode type (e.g. Code 128).
– Enter your barcode data.
– Adjust the size of the barcode (width, height, module width etc).
– Click the button Insert Barcode. Finished!
Inserting Barcodes Into Serial Letters

Mail merge fields (e.g. the customer number) can be selected directly and then printed as barcode. Use the button Insert Fields to encode the required merge fields in the bar code.
Attentions: You need to click the "Edit Individual Documents" , then the barcode (from merge fields) will adjust accordingly.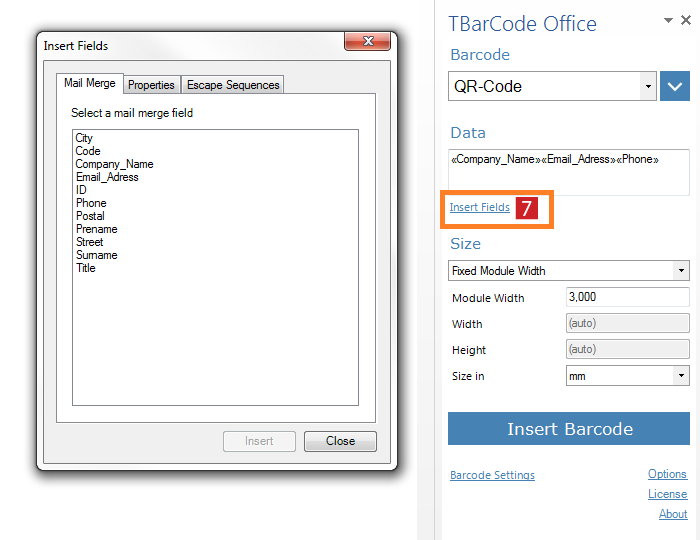 Watch TBarCode Office Video.