LibreOffice is one of the friendliest and fastest-growing projects in the free and open source software world, which includes several applications that make it the most powerful office suite on the market – its clean interface and feature-rich tools help you unleash your creativity and enhance your productivity.
Free download address: https://www.libreoffice.org/download/download/
1. Getting Started
Open the LibreOffice label template you downloaded from Mr-Label.com.
For this project I'm using MR550 template. You should see something like I do (see Figure 1)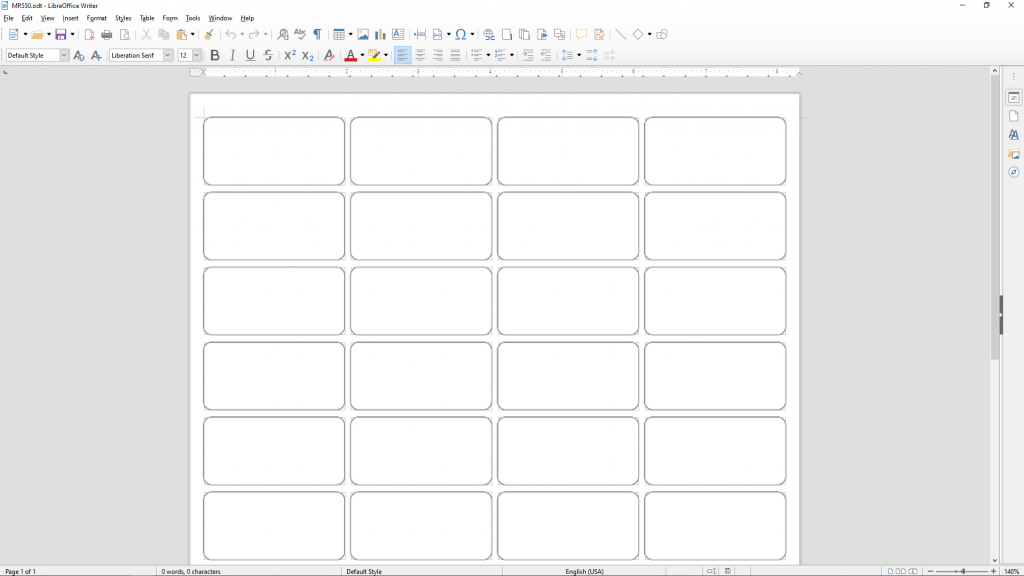 2. Design the First Label
(1)Enter into the editing area.
Move the mouse inside the label and click it. You can see the flashing vertical line (see Figure 2), which means now you can edit the text in this area.
If you accidentally click on an area other than the inside of the label, the outline mark shown in Figure 3 appears, and you will find that no matter which part of the page you click on, the flashing vertical line can no longer appear, which means that you have selected the background border image. At this point, you can start editing the text by simply clicking on the gray area next to the paper and then moving your mouse inside the label. (see Figure 4)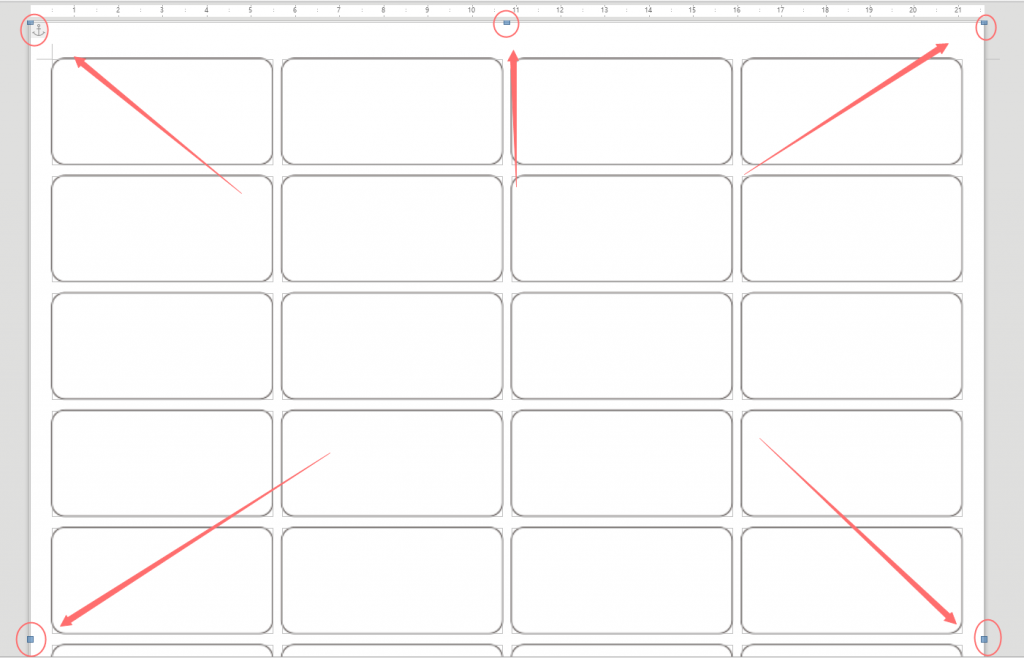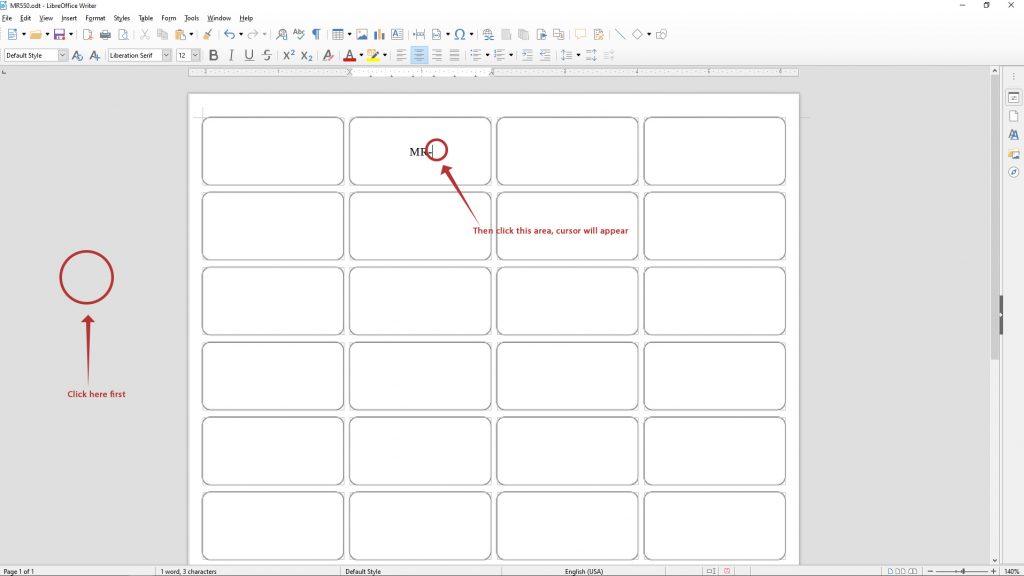 (2)Enter text into the form.
We set the text formatting of the edit area to vertical center alignment, which prevents editing text from getting out of the border. Of course, if you want to use "top center alignment", "top left alignment", etc., you can adjust it as follows.
(a) Set vertical alignment – Select one label, right click the mouse, select "Properties" (Figure 5), enter the interface of Figure 6, in the "Options", you can see a ComboBox in "Content alignment" – "Vertical alignment" where you can choose the three alignments of "top", "center" and "bottom".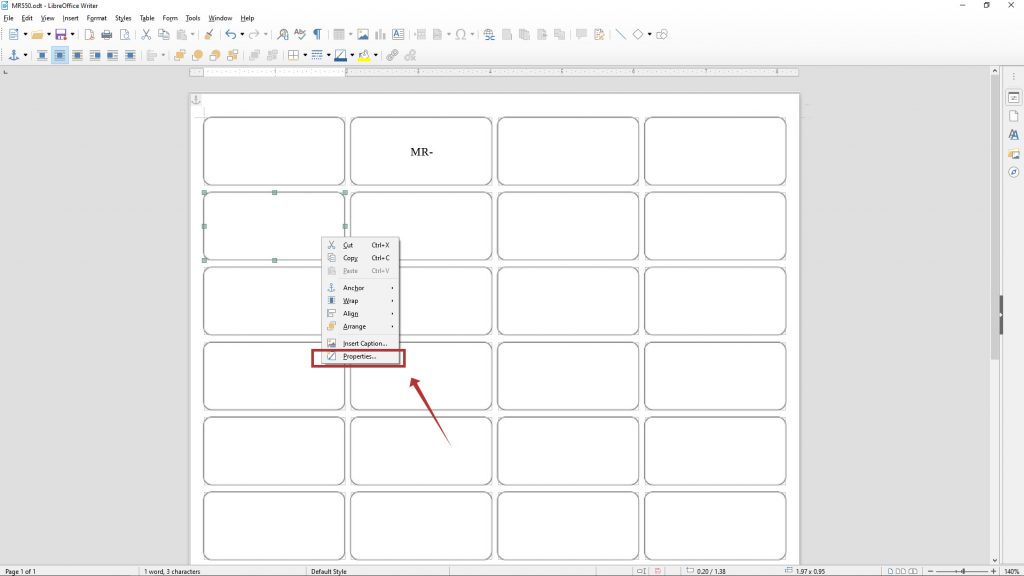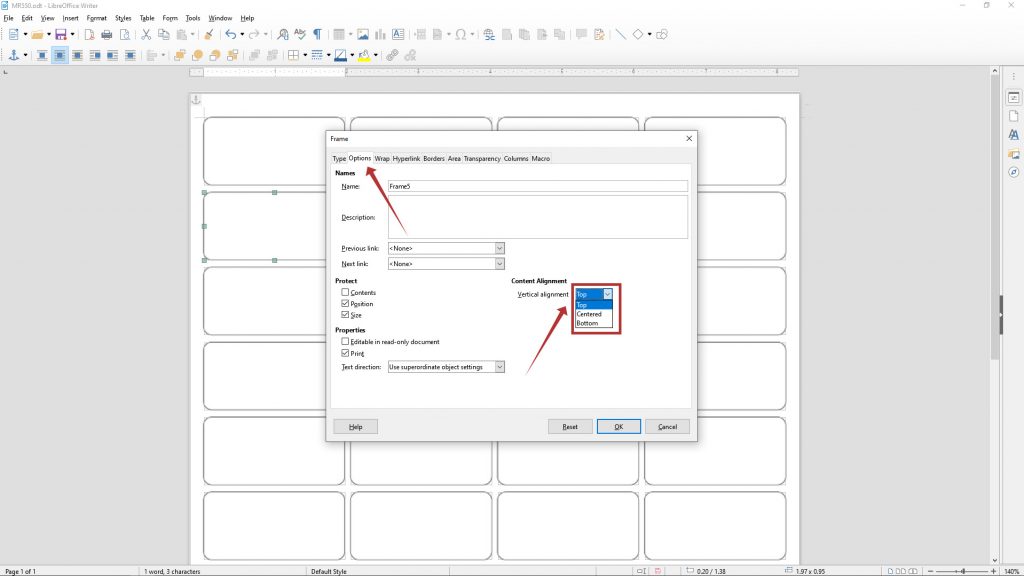 (b) Set left and right alignment – Mouse click on the editing area, there are four bar icons above the file mean " Align Left", "Center", "Align Right", "Justify" from left to right, you can choose anyone of these four alignments as you like. (Figure 7)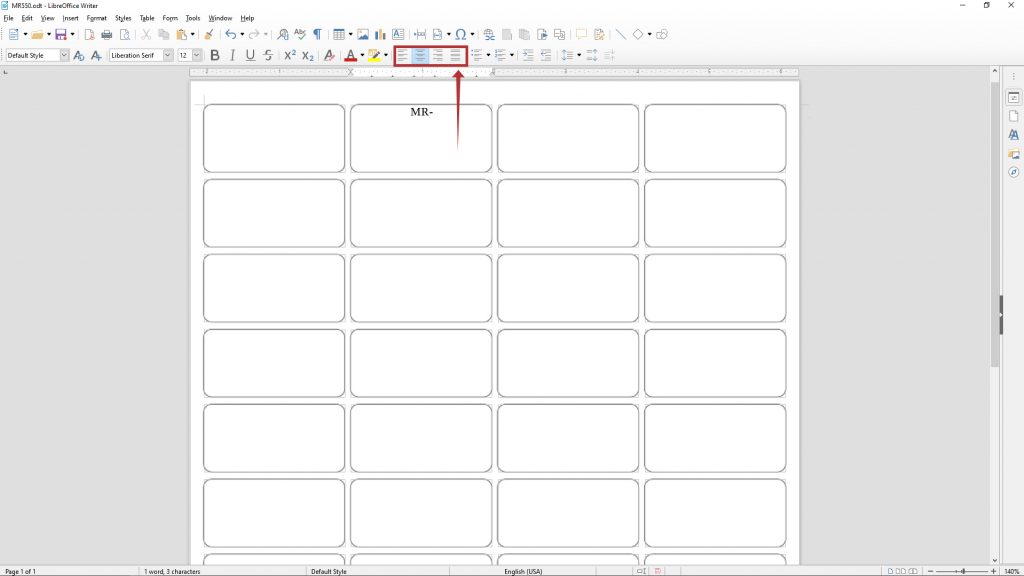 (3)Insert picture.
Click "Insert" > "Pictures", select picture from the directory, click "Insert", then the picture will be displayed in the label (Figure 8). Generally, the inserted picture will automatically match its size as the label size. (Figure 9)


(4)Change the position and size of the inserted picture.
You only need to move your mouse to the lower left corner of the image to resize the image. (Figure 10)
Select the image, click the right mouse button, select "Properties" (Figure 11), you will see the interface shown in Figure 12. Here you can adjust the position and size of the image according to your idea. (like Figure 13)
Attention: Laser and inkjet printers have an accuracy of approximately plus or minus 1mm in the vertical and in the horizontal, and the paper can also rotate slightly as it goes through the printer. You need to take this into account when you design your labels. If possible, avoid designing labels with a border around them because any inaccuracy will be visible.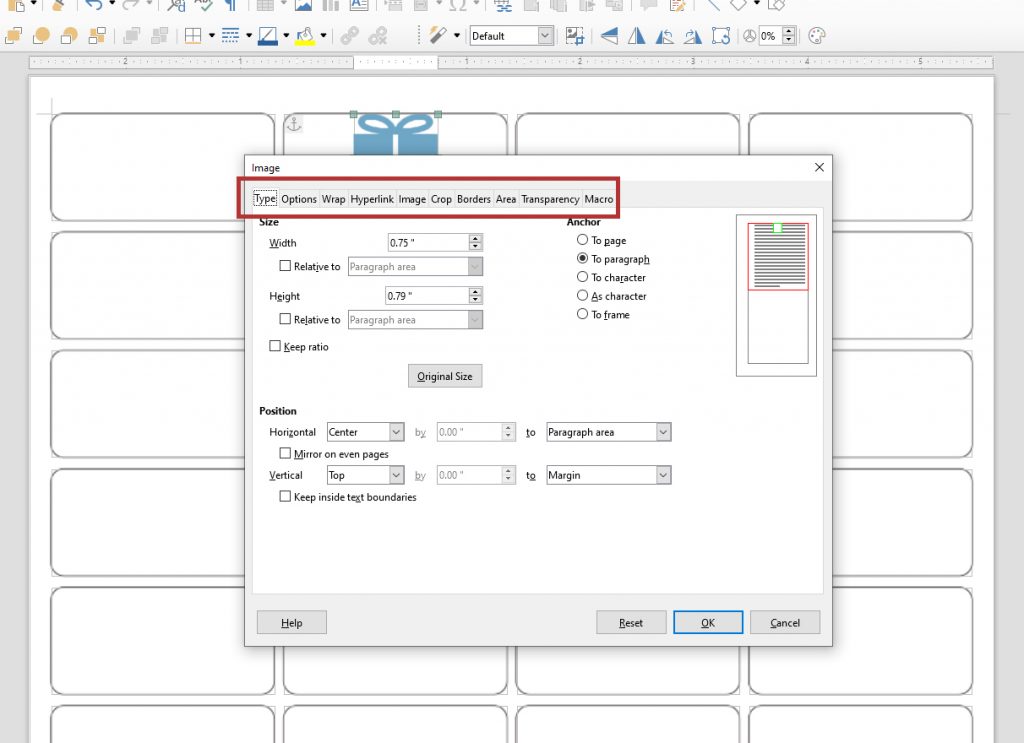 3. Edit other labels
If all your labels contents are the same, you can select the content inside the first label (including text and images), then copy them to the remaining labels.
If your labels contents are stored in a spread sheet, please refer to the following article. < How to create labels with LibreOffice>
4. Print and enjoy!
The border is inserted as a background image. We have set this background border image not to be printed when we made this template. However, if we accidentally miss a label setting that causes the border to appear during print preview, you can set the background border to not be printed by the following steps: Select the background, right click the mouse, select "Properties"- "Options" and uncheck the "Print" checkbox. (See Figure 14)