Get templates by search model code at www.mr-label.com. Then, according to your computer's operating system and your personal design experience, choose the software you wish to use.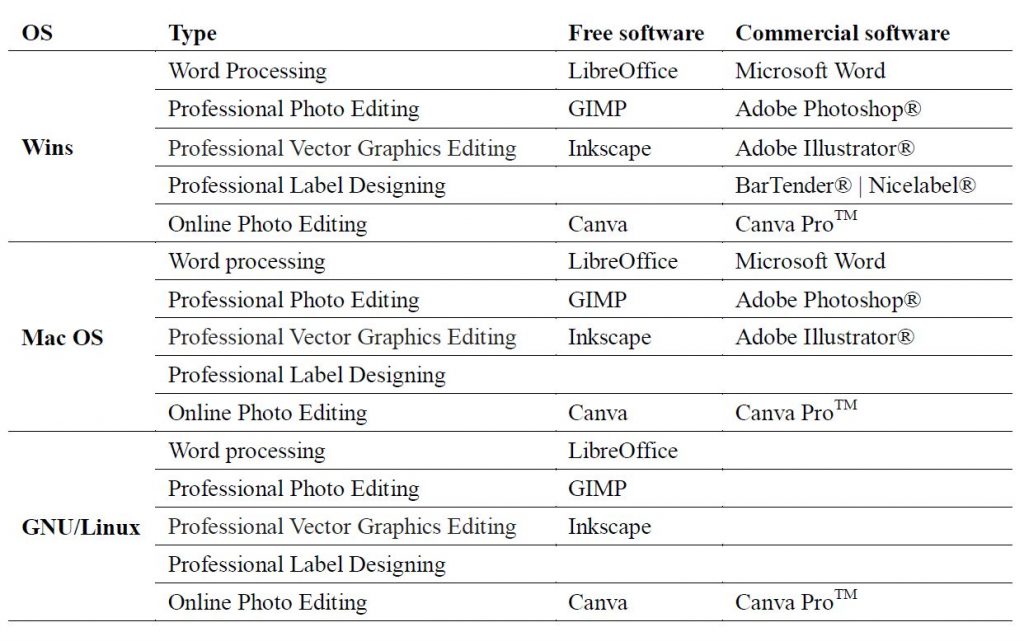 – Please read the templates user guidance before design, pay attention to the tricks. Some of these templates' labels outline need to be removed before printing, while some need not. So always test printing onto a plain white paper first.
– For users of Adobe Photoshop®, Adobe Illustrator®, GIMP, and Inkscape, please download our PDF templates, and use these templates as a guideline layer.
– For users of online photo editing web apps, please download MR-Label's JPG format templates, and use them as a guideline layer.
– For users of Professional Label Designing tool, please refer to the label's detailed specifications on the templates page.
– Some of MR-Label's labels are compatible with Avery®, or HERMA®. The cross-reference information can be found on our label templates page, and you can use Avery®, or HERMA® online label design tools if you like.
If you have questions regarding the product or templates, our customer service is happy to help services@Mr-Label.com